Home Build Lots For Sale In Meade County, SD
In the years following the Homestead Act of 1862, Americans moved westward and Dakota Territory came alive as new homesteads covered the prairie. These early settlers chased down dreams of a new life and new home, bringing with them an indomitable spirit of courage.
On the edge of South Dakota's Black Hills, the Piedmont Valley Foothills became home to many new homesteaders who not only cultivated the land, but a vibrant community as well. While more than a century has passed since the pioneering days, there are certain things that time cannot change.
One pioneering family's travels brought them to the Piedmont Valley foothills,  where they found a land of beauty and promise. Bearing evidence of rich history and times past, teepee rings covered the nearby hills and old ox and mule shoes were reminiscent of the 19th century thoroughfare. This land had at one time been home to a post office and store, and served as a stopping place for freight en route to Deadwood.
They put down roots and built community at the corner of what is now Elk Creek Road and Erickson Ranch Road.  In time this property became known as the AR Ranch.
Despite the dramatic improvements in local infrastructure and residential expansion from Rapid City, the area has remained a peaceful spot where the Piedmont Valley foothills and prairie meet.
Today a portion of the AR Ranch has become AR Ranch Estates, offering residential lots and homes on acreages.  Located six miles north of Rapid City off Erickson Ranch Road, the AR Ranch Estate's expansive Black Hills views and protected valley provide the serenity of country living just ten minutes from Rapid City. The AR Ranch estates honors the pioneering heritage of its past and welcomes a new community.
Locale
Piedmont valley was historically a rural/ranching community located in the western part of South Dakota near the Black Hills.  It has recently become a favorite new home build area due to it's lower tax rate, and family-friendly country charm. This area is comprised of primarily  families and young professional home owners. Piedmont is close to essentials such as schools, gas and grocery, as well as, within a 15 minute drive to city amenities like shopping, restaurants, hospitals and other services.
Location
AR Ranch Estates
is
conveniently
located in
Meade County, just of Highway 90, near the intersection of Elk Creek Road and Erickson Ranch Road
TOPOGRAPHY
The rolling Piedmont Valley Foothills provide protection from the north and expansive views of the Black Hills to the south and west.
Utilities
Power: West River Electric, Water: Centralized Water System, Gas: Montana Dakota Utilities, High Speed Fiber Optic Internet: Midcontinent and Celerity Networks
Taxes
Current tax rate in Meade County: 1.220%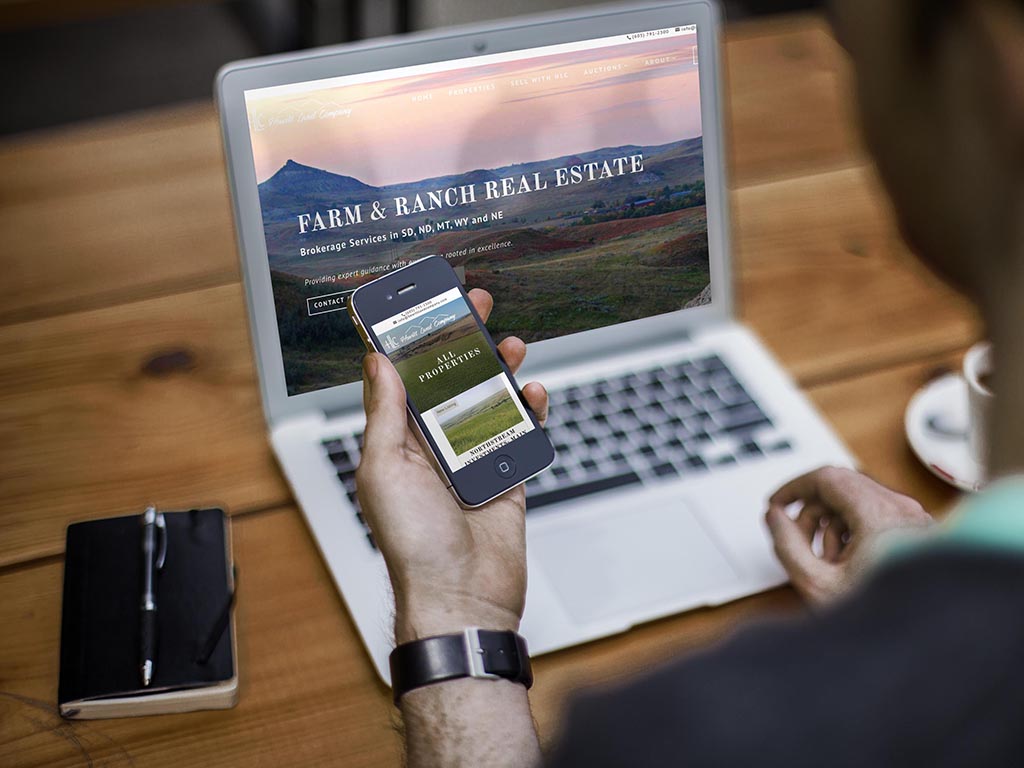 Ask a Question or Schedule a Visit
The information provided by Hewitt Land Company has been obtained from sources deemed to be reliable, but is not guaranteed or warranted by Hewitt Land Company or the sellers of these properties. It is the responsibility of the prospective buyer to independently confirm the accuracy and completeness of this information. Prospective buyers and advisors are encouraged to do their own due diligence in regard to tax, financial and legal matters, and to determine the suitability of a specific property to the buyer's needs. This offering is subject to errors, omissions, prior sale, price change, correction or withdrawal from the market without notice. All references are approximate. Any projections, opinions, assumptions, or estimates used are for example only and do not represent the current or future performance of the property. Sellers reserve the right to accept or reject any and all offers without liability to any buyer or cooperating broker. Fences may or may not be located along property borders.