Butte County, SD Land for Sale
Just minutes from Newell city limits, the Butte County Ranchette affords you the enjoyment of wide open country living while being just up the road from all the comforts and conveniences of town. This 31.71 acre property includes approximately 20 acres that has historically been utilized as hay production as well as a nice sized pasture for your livestock. On the property is a modest two stall barn and corrals with wind break. The 3 bed 2 bath home is approximately 2,600 square feet in size with a main level and concrete finished basement. The basement does have a walk out door allowing you premium privacy of your own level!
Location & Directions
Location: Butte County, Newell, SD
Directions: From Newell, SD. Travel north 3.25 miles on SD Highway 79. The property lies along the west side of Highway 79 for approximately one quarter mile.
Locale
The area surrounding the Butte County Ranchette is predominantly an agricultural community comprised of fertile farmland and productive grassland. Rich in history, Butte County was established in 1883 when still a part of the Dakota territory. The area's population began to grow after gold was discovered in the Black Hills by Custer's expedition in 1874, and homesteading gradually increased after the 1890s.
The town of Newell, home to around 650 residents, hosts all of the services needed and expected in a small town, such as K-12 school, grocery, banking, farm-ranch supply store, gas convenience stores, restaurants, churches, etc.
Regional services such as medical, commercial airline services, financial and legal, retail shopping, entertainment and higher education opportunity are all available in the surrounding communities of Rapid City, Spearfish and Sturgis.
Rapid City, 50 miles south, is the second largest city in South Dakota and offers all types of shopping, fine and casual dining, medical facilities, and industry. Regional flight service is available at the Rapid City Regional Airport.
The Black Hills area offers and inviting mix of recreational and cultural experiences such as, Mount Rushmore, natural hot springs, fossil hunting, hiking, biking and rock climbing as well as superior hunting and fishing. Averaging 4 million visitors annually, the area remains a top tourist destination.
Operation
The Butte County Ranchette is best suited as a horse property.
Wildlife
White-tailed deer, antelope, coyote, grouse, turkey are plentiful in the area.
TOPOGRAPHY
The property is comprised of gently rolling hills.
SOILS
The soils are mainly comprised of Pierre and Kyle Clay, Classes III, IV, and VI.
Water
Water services are supplied by Butte-Meade Rural water.
Utilities
Electricity services in the area is provided by Butte Electric.
Access
The east boundary of the property adjoins US Hwy 79 and access to the homestead is provided by a well graveled private drive.
Taxes
The 2022 real estate taxes on the property were $1,367.02.
Legal Description
Butte County Ranchette Legal Description
Rittberger Butte County Ranchette
Butte County, SD
Township 9 North, Range 6 East, Butte County, South Dakota
Acres
Section 6: E2SE4 31.71
Total 31.71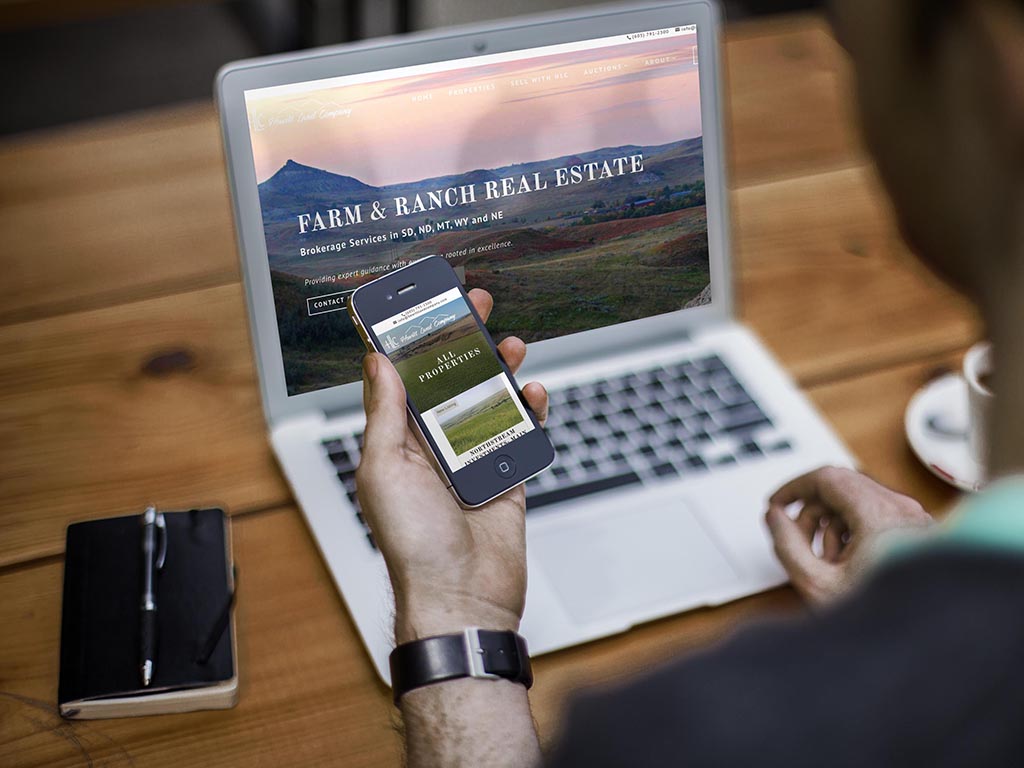 Ask a Question or Schedule a Visit
The information provided by Hewitt Land Company has been obtained from sources deemed to be reliable, but is not guaranteed or warranted by Hewitt Land Company or the sellers of these properties. It is the responsibility of the prospective buyer to independently confirm the accuracy and completeness of this information. Prospective buyers and advisors are encouraged to do their own due diligence in regard to tax, financial and legal matters, and to determine the suitability of a specific property to the buyer's needs. This offering is subject to errors, omissions, prior sale, price change, correction or withdrawal from the market without notice. All references are approximate. Any projections, opinions, assumptions, or estimates used are for example only and do not represent the current or future performance of the property. Sellers reserve the right to accept or reject any and all offers without liability to any buyer or cooperating broker. Fences may or may not be located along property borders.