Executive Summary:
The Centennial Valley Ranch property is without question some of the most picturesque and pristine real estate in the highly acclaimed Centennial Valley located in Western South Dakota.
In an area of highly sought after Black Hills property with size and access, the Centennial Valley Ranch is perfectly situated to become a legacy ranch holding to be enjoyed by generations to come!
Location & Directions
Property Location:

Like a picture book setting, the

ranch is nestled against the Black Hills National

Forest near the western South Dakota towns of Deadwood, Spearfish and Whitewood.

The ranch

is within a short drive

to all types of indoor and outdoor recreational possibilities such as hiking, skiing, snowmobiling

, hunting, fishing, gaming just to name a few.

 
Property Directions: From I-90: Exit 17 and US Hwy 85 (Can Am Hwy), travel 2.25 miles South then 2.5 miles East on Crook City Rd to the property. 
Locale
The Northern Black Hills region, steeped in history, is where legendary figures like Wild Bill Hickok and Calamity Jane once roamed. About 8 miles away from the property is the iconic gaming town of Deadwood, a National Historic Landmark. Here, history comes alive, and you can step back in time to witness the allure of the Old West.
In addition to the eclectic restaurants and gaming halls, Lead Deadwood offers all the basic services found in a thriving community.
For a taste of breathtaking scenery, the Spearfish area is your destination. With easy access to over 300 miles of snowmobile trails, groomed and ungroomed cross-country ski trails, and the impressive Centennial hiking and Mickelson bicycle Trails, outdoor enthusiasts are in paradise. It's about a 7-mile drive to the property, where you'll find all the essential services along with boutique shopping and dining opportunities as well as Black Hills State University. Clyde Ice Field, located just east of Spearfish, is the largest general aviation airport in Western SD, (by the number of bases aircraft) and offers a Fixed Base Operator, Eagle Aviation Inc. 
Whitewood is another nearby town with K-12 schools and a quintessential small-town charm.
Regional flight service is available within 45 mi drive to Rapid City. Rapid City Regional is served by Delta Air Lines, American Airlines and Allegient Air, serving over 85,000 travelers last year. 
Rapid City is the second largest city in South Dakota and offers all types of shopping, fine and casual dining, medical facilities and industry. Today the Black Hills offers an inviting mix of recreational and cultural experiences, and the area continues to be a destination of choice for tourists and transplants alike.
TOPOGRAPHY
The property is gently rolling and
while the upper end
is well seasoned
with pine, ash and aspen tree
s
, the lower end consists of lush, easy, well grassed meadow
land
.
SOILS
Over 60% of the property is
comprised
of highly productive Vale Silt Loam soil with 2-6% slopes and a crop productivity ind
ex of 851. The
remainder
of the property is
comprised
of a mix of Vale Silt Loam 6-9% and
Rockerville
(moist rock outcroppings).
Wildlife
The property is bordered by the Black Hills National Forest, so you may spot Bighorn Sheep,
Elk,
Coyote,
Mountain Goats and Mountain Lions as well as
an abundance of Mule Deer, Whitetail Deer
.
Operation
Like much of the surrounding area
, the Centennial Valley Ranch has
hi
stori
cal
ly
be
en
utilized
as part of a longstanding cow/calf operation, contributing to
hay
and grazing pr
oduction. The property is well-positioned to become a legacy property to be handed down for generations.
Water
There are no known wells located on the property.
Utilities
Natural gas is available through Montana Dakota Utilities.
Access
The Centennial Valley Ranch is
located
a
djacent to
the scenic byway known as the Crook City Rd, leading from Interstate-90 at Whitewood SD to US Hwy 85 just north of Deadwood.
Improvements
An aged stone structure dates back to the homestead era and reminds of a time long in the past when community was where you could ride to. There are no modern structures on this property.
Taxes
The 2022 property taxes for this property were
$760.24
Zoning
The Centennial Valley Ranch is zoned Ag and Park Forest.
Conservation
The Centennial Valley Ranch is well positioned to utilize significant tax advantages of a Conservation Easement, should the buyer chose to pursue that end. The integrity of property has been preserved by the generations of exceptional stewardship.
Legal Description
Township 6 North, Range 4 East, Black Hills Meridian, Lawrence County, South Dakota
: 
Section 31: S½SE¼ 
Township 5 North, Range 4 East, Black Hills Meridian, Lawrence County, South Dakota:  
Section 6: N½ of Government Lots 1 and 2 
Consisting of 120 +/- acres. Property owned jointly with one-half undivided interest each.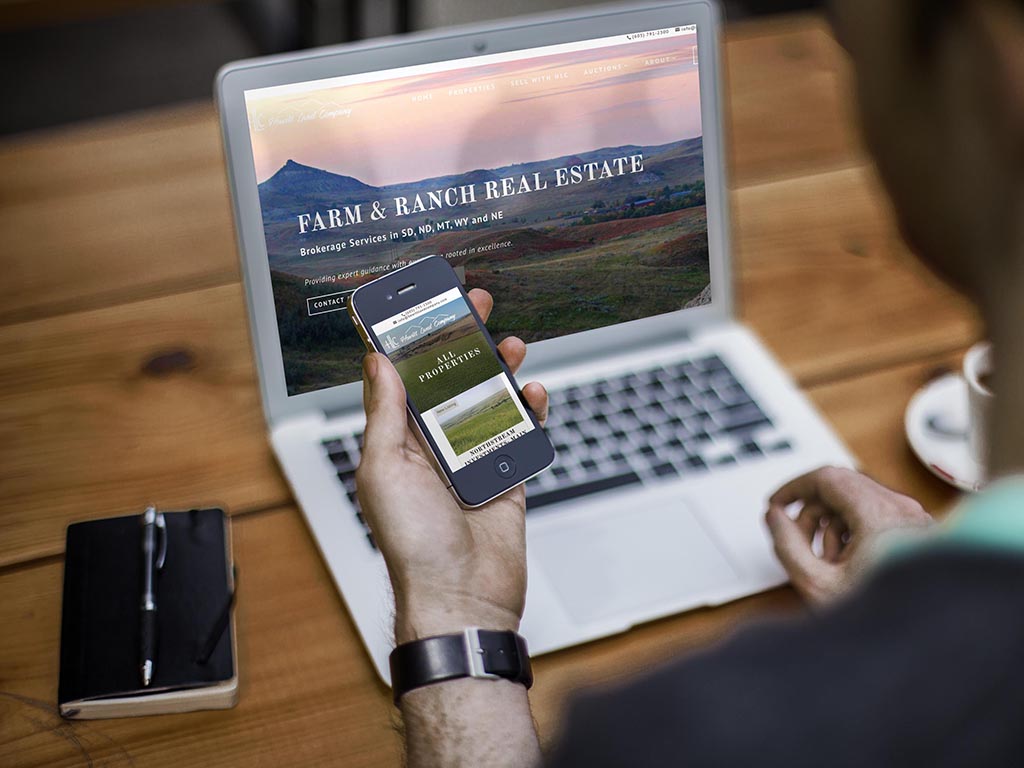 Ask a Question or Schedule a Visit
The information provided by Hewitt Land Company has been obtained from sources deemed to be reliable, but is not guaranteed or warranted by Hewitt Land Company or the sellers of these properties. It is the responsibility of the prospective buyer to independently confirm the accuracy and completeness of this information. Prospective buyers and advisors are encouraged to do their own due diligence in regard to tax, financial and legal matters, and to determine the suitability of a specific property to the buyer's needs. This offering is subject to errors, omissions, prior sale, price change, correction or withdrawal from the market without notice. All references are approximate. Any projections, opinions, assumptions, or estimates used are for example only and do not represent the current or future performance of the property. Sellers reserve the right to accept or reject any and all offers without liability to any buyer or cooperating broker. Fences may or may not be located along property borders.