Executive Summary: The Elk Draw property is a rugged tract with open vista hilltop views, and rolling grassland creek bed and prairie. A portion of the property is currently under an elk conservancy program with the Rocky Mountain Elk Foundation, insuring premium contiguous wildlife habitat for the lifetime of the property. Elk Draw has many natural building sites that would allow an executive type home to fit seamlessly with the property. Teaming with wildlife and privacy, this property is prime for enjoyment of the great outdoors while yet remaining minutes from Custer national park, wind cave national park or downtown Rapid City.  
Locale
Hermosa is the eastern gateway to the Black Hills. Located 20 miles northeast of Custer State Park and 15 miles east of Mt. Rushmore, it offers easy access to these iconic destinations. The Council Oak Tree, the largest Burr Oak in South Dakota, has stood on the eastern slopes of the Black Hills by Battle Creek for over 400 years. Gold discovery in the sacred valleys of Paha Sapa in the 1870s drew miners, homesteaders, and businessmen to the region. Hermosa was founded on June 14th, 1886, near Battle Creek. Named by Pete Folsom, the chief engineer of the Pioneer Townsite Company, 'Hermosa' means 'beautiful' in Spanish, reflecting the area's natural allure.
Regional flight service is available within a 45-minute drive at Rapid City, SD. Rapid City is the second largest city in South Dakota and offers all types of shopping, fine and casual dining, medical facilities and industry.
Today the Black Hills offers an inviting mix of recreational and cultural experiences and the area continues to be a destination of choice for tourists and retirees alike. As populations increase in the region, this property will be more conveniently-located than ever.
Hunting, fishing, boating, camping, golfing, and outdoor recreational opportunities abound in the Southern Black Hills area. Within a short drive, you can explore Custer State Park, one of the nation's premier state parks. Known for its bison herds and wildlife, it has even been named as one of the World's Top Ten Wildlife Destinations. Also nearby are the Mammoth Site of Hot Springs, Moccasin Springs Natural Mineral Spa, Evans Plunge Mineral Springs, Angostura Recreation Area, J.H. Keith Cascade Falls Picnic Area, Moccasin Springs and more!
The greater Black Hills region is a treasure-trove of not only natural beauty, but tourism as well, averaging 4 million visitors annually.
Ranked #1 by Forbes as the best state for business costs in 2019 (https://sdgoed.com/build-your-business/), South Dakota is a business-friendly environment that encourages a secure economy, room to innovate and a reliable workforce.
If you're looking for a spacious lifestyle with wide open spaces, plenty of room to breathe and the beautiful Black Hills landscape, this area is the perfect blend of serene privacy with amenities within reach.
Location & Directions
Property Location: Hermosa, South Dakota 
Property Directions: From junction of Highway 79 and Tatanka Spirit Road, travel west approximately ¾ miles to the Northeast  
WILDLIFE
Elk, deer, antelope, grouse, turkey, coyote, mountain lion. 
UTILITIES
Power provided by Black Hills Coop.
Conservation Easement
Existing conservation easement through Rocky Mountain Elk Foundation affecting approximately 230 acres. Copy available upon request.  
Tatanka spirit quarter add option
Elk Draw could be purchased with Tatanka Spirit Quarter. Tatanka Spirit is 160 +/- acres directly south of this property. View Tatanka Spirit Quarter: https://hewittlandcompany.com/properties/tatanka-spirit-quarter/
Taxes
The 2022 taxes for this property were $272.70.
Legal Description
Township 6 South Range 6 East, Custer County, South Dakota 
Section 12; SE1/4, W1/2NE1/4 
Section 1; SW1/4SE1/4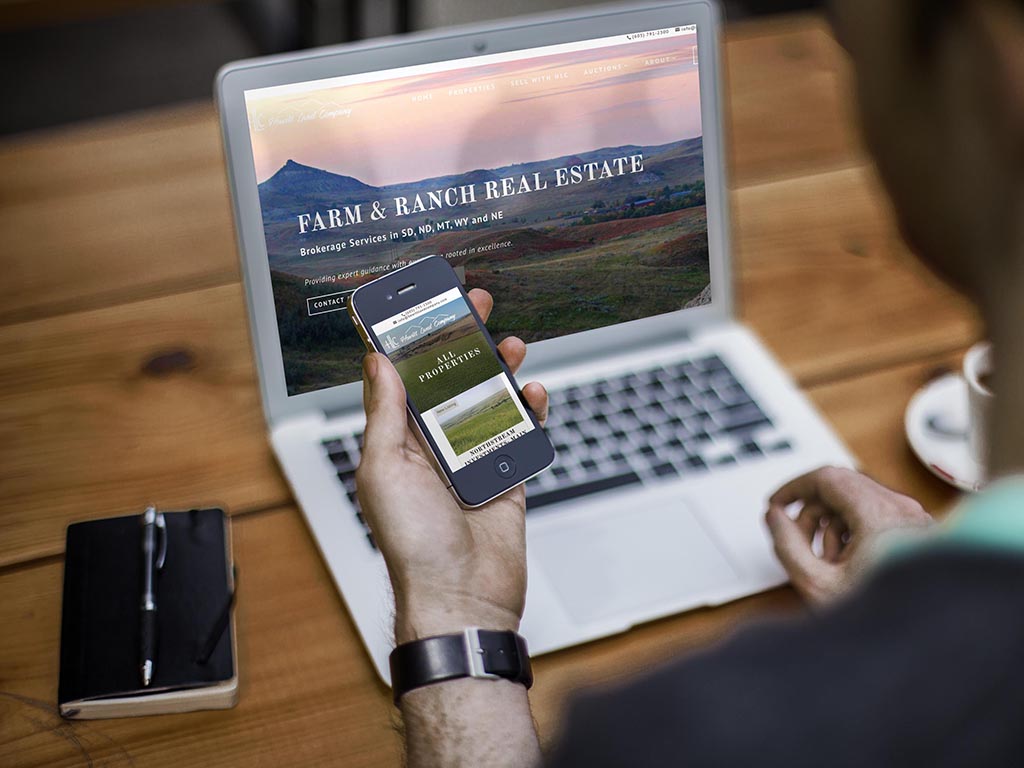 Ask a Question or Schedule a Visit
The information provided by Hewitt Land Company has been obtained from sources deemed to be reliable, but is not guaranteed or warranted by Hewitt Land Company or the sellers of these properties. It is the responsibility of the prospective buyer to independently confirm the accuracy and completeness of this information. Prospective buyers and advisors are encouraged to do their own due diligence in regard to tax, financial and legal matters, and to determine the suitability of a specific property to the buyer's needs. This offering is subject to errors, omissions, prior sale, price change, correction or withdrawal from the market without notice. All references are approximate. Any projections, opinions, assumptions, or estimates used are for example only and do not represent the current or future performance of the property. Sellers reserve the right to accept or reject any and all offers without liability to any buyer or cooperating broker. Fences may or may not be located along property borders.