Nepodal Estate Farmland Auction
Online only due to weather!
For more information or for help with registering to bid please contact:
Tanner Hewitt: (605) 490-7952 | Tyson Hewitt (605) 206-0034 | JD Hewitt: (605) 347-1100
Online: Bidding open Thursday Nov. 10, 8:30am CST through Friday Nov. 11, 5pm CST
Bon Homme County, SD | 155.75 +/- Acres
Bon Homme County, SD Land for Sale
Tyndall, SD | 155.75 Acres | Highly productive farmland with exceptional access, shelter belt and water. The property has been held in the same family for over 100 years!
Offered as one entire unit. Broker participation invited.
The Property is comprised of 155.75 +/- acres. Approximately 120+/- crop base acres, 9.5 CRP enrolled acres, and 26+/- acres of pasture/shelter belt. 
FSA Crop base acres of 120.34. Of the base acres, 60.5 corn with a PLC of 124, and 59.84 soybeans with a PLC of 37.  
Owner: Betty Nepodal Estate; PR: Ginette C. Reinicke
For questions regarding the property or to schedule a visit, please contact Tyson Hewitt (605) 206-0034 or Tanner Hewitt at (605) 490-7952
Location
Directions from the West:
From the Intersection of State Highway 46 and SD Highway 37, drive 3 miles east on State Hwy 46. Then ½ mile south on 414th Street. Property starts on the east side of the road. 
Directions from the East:
From the Intersection of State Highway 46 and SD Highway 25, drive west 10 miles. Then ½ mile south on 414th Street. Property starts on the east side of the road. 
Water
The grassland is watered by a tributary spring-fed creek that runs from north to south along the entire pasture.
Access
The farm has extremely good access ½ mile south of South Dakota Highway 46 off of well-maintained County Road 414 on the West boundary and County Road 298 bordering along the entire southern boundary.
Operation
The current bean crop will be harvested by Closing, therefore the entire property will be available to suit your operational needs.
Legal Description
Section 2, Township 95 North, Range 60 West, Bon Homme County, South Dakota;  
SW1/4 LESS HWY 
Taxes
The 2021 Taxes were $3,095.28.
.
Terms & Conditions
Property sells subject to Seller confirmation.

Successful bidders shall enter into a purchase agreement and deposit 15% nonrefundable earnest money with the balance due in certified funds upon closing, on or before January 5, 2023. Property will be sold without buyer contingency of any kind. Have financial arrangements secured prior to bidding. Property sold by legal description only. Any survey required shall be at the expense of the buyer. All information has been derived from sources deemed reliable; however, neither Seller nor the Auctioneers/Brokers are making any guarantees or warranties, actual or implied. Property selling "As-is where is". Inspect to the extent deemed necessary both on and off premises and use your own judgement when bidding. Portions of the property may be located within a flood hazard area. Announcements made at auction take precedence over any prior printed or oral representations.
Possession: Full possession will be granted at Closing.
Title: Marketable title will be transferred by Warranty Deed, subject to easements, restrictions, covenants and/or reservations of record. A title insurance policy will be provided by Seller and is available for your inspection prior to the auction
Taxes: 2022 Taxes shall be paid by Seller, 2023 taxes to be paid by Buyer.

A 2.0% buyers' premium shall be added to the sale price to arrive at the final Contract Price.

Representation: Hewitt Land Company Represents the Sellers in this Transaction. Broker Participation is invited (form and deadline required).
Owner: Betty Nepodal Estate; PR: Ginette C. Reinicke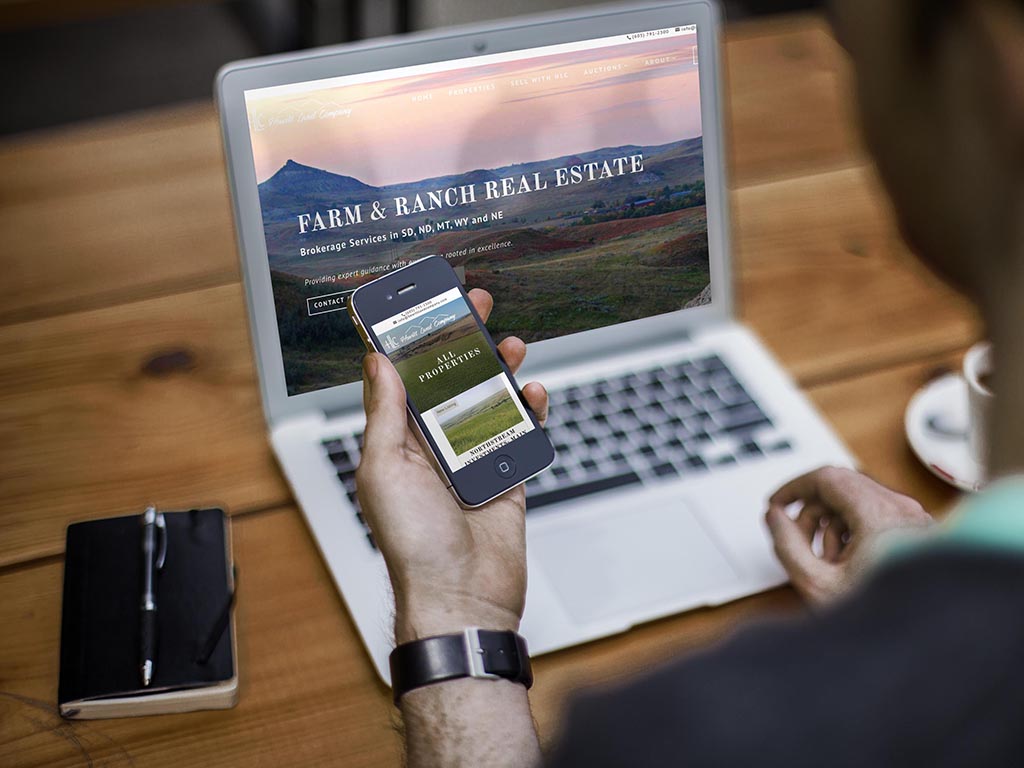 Contact Us
Tanner Hewitt, Broker Associate: Rapid City, SD Office, (605) 490-7952
Tyson Hewitt, Broker Associate: Rapid City, SD Office, (605) 206-0034
Ask a Question or Schedule a Visit
The information provided by Hewitt Land Company has been obtained from sources deemed to be reliable, but is not guaranteed or warranted by Hewitt Land Company or the sellers of these properties. It is the responsibility of the prospective buyer to independently confirm the accuracy and completeness of this information. Prospective buyers and advisors are encouraged to do their own due diligence in regard to tax, financial and legal matters, and to determine the suitability of a specific property to the buyer's needs. This offering is subject to errors, omissions, prior sale, price change, correction or withdrawal from the market without notice. All references are approximate. Any projections, opinions, assumptions, or estimates used are for example only and do not represent the current or future performance of the property. Sellers reserve the right to accept or reject any and all offers without liability to any buyer or cooperating broker. Fences may or may not be located along property borders.