Fairfax, SD | 910 +/- ACRES
The Odenbach Bay Ranch is situated in a pristine setting where the Missouri River breaks meet with steep ravines and wide-backed ridges covered in a mix of deciduous and cedar trees. The ranch is located approximately 6 miles north of Fairfax, SD. With direct access to the river via Odenbach Bay, year-round hunting opportunities, and the ability to operate as a viable cattle operation, an offering like the Odenbach Bay Ranch is a rare find for the cattle man or avid outdoorsman alike.
Location
From the ranch gate it is just 6 miles to Fairfax, SD | 8 miles to Bonesteel, SD | 39 miles to Platte, SD | and 55 miles to Winner, and 150 miles to Sioux Falls, SD.
Legal Description
Township 96 North, Range 68 West, 5th PM, Gregory County, South Dakota
Section 14: 30.0 Acres
W1/2SW1/4SW1/4; SE1/4SW1/4SW1/4
Section 22: 280.0 Acres
E1/2NE1/4; SE1/4; SE1/4SW1/4
Section 23: 360.0 Acres
W1/2NE1/4; NW1/4; NE1/4SW1/4; W1/2SW1/4
Section 27: 240.0 Acres
NE1/4; E1/2NW1/4
Locale
Locally, the town of Bonesteel boasts an elementary school, post office, medical clinic and community club, grocery store, two restaurants, a coffee shop, daycare and assisted living center among other locally owned businesses. Being within an hour to Winner or Platte South Dakota as well as O'Neill Nebraska provides a number of options for shopping among other amenities. Bonesteel offers a private airport with the Joe Foss Field Airport only 150 miles away in Sioux Falls.
The Missouri River passes along and east of the Odenbach Bay Ranch which provides ample opportunity for major league fishing, skiing, and boating. Several lakes sprinkle the area for more fishing opportunities as well as water sports such as kayaking, paddle-boarding and canoeing. This area is a hunter's paradise! Big game animals include antelope, whitetail and mule deer with a plethora of game birds such as pheasant, duck, geese and turkey just to name a few.
ACREAGE
The property consists of 910 +/- Acres and is being offered in its entirety. The ranch is currently utilized as a working cattle ranch, but has a remarkable wild game element that places the Odenbach Bay Ranch next to any world class small hunting property in South Dakota.
WILDLIFE
Monster white-tailed deer, turkey, grouse, water fowl, and a variety of fur bearing animals frequent the property.
Improvements
The ranch improvements include a newer modular 2 bed 2 bath home located in the center of the property, along with modest outbuildings and corrals.
Water
Water on the ranch is plentiful. North scalp creek runs through most of the ranchand is a live water creek fed by springs. It picks up as it meanders towards the Missouri River and drops into the Bay. Domestic water is provided by the Tripp County Rural Water system.
Taxes
Taxes: The 2022 taxes for the Odenbach Bay Ranch are $3,467.53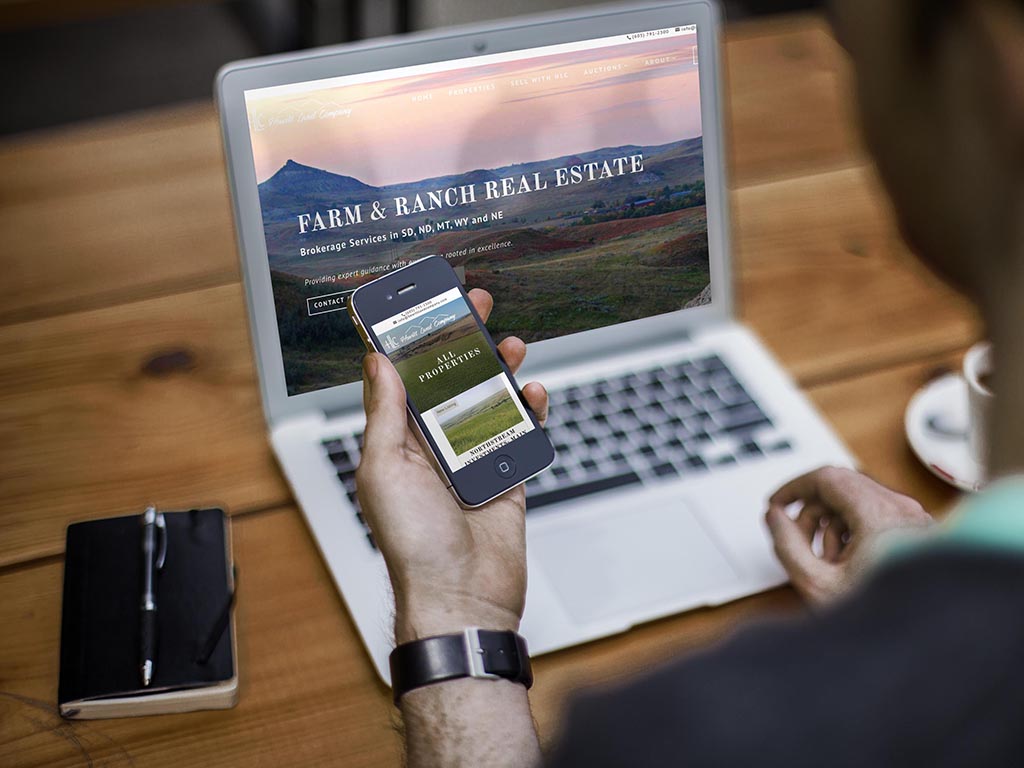 Ask a Question or Schedule a Visit
The information provided by Hewitt Land Company has been obtained from sources deemed to be reliable, but is not guaranteed or warranted by Hewitt Land Company or the sellers of these properties. It is the responsibility of the prospective buyer to independently confirm the accuracy and completeness of this information. Prospective buyers and advisors are encouraged to do their own due diligence in regard to tax, financial and legal matters, and to determine the suitability of a specific property to the buyer's needs. This offering is subject to errors, omissions, prior sale, price change, correction or withdrawal from the market without notice. All references are approximate. Any projections, opinions, assumptions, or estimates used are for example only and do not represent the current or future performance of the property. Sellers reserve the right to accept or reject any and all offers without liability to any buyer or cooperating broker. Fences may or may not be located along property borders.