The Harrington Ranch began under the Homestead Act as a 160– acre parcel, homesteaded by Oley and Etta Wisehart in 1911, and has remained in the same family and been added onto ever since. The original homestead patent was signed by President William Howard Taft in 1911. The ranch was recognized with a SD Century Farm Award in 2011.
Established in 1910, the Harrington Ranch has been under the same ownership for over 100 years and has been operated as a working cattle ranch the entire time. The property is a well-balanced ranch with a combination of well sodded grassland, dryland and irrigated hay. Historically, the property has been managed as a year around cattle and grain operation, raising crops such wheat, corn, soybeans, beets and barley. More recently the ranch has been summer grazed by neighboring ranches and the hay-land has been operated on a share basis.
The corpus of the property consists of 2,290+/- well-blocked acres, comprised of 45+/- ac irrigated, 170+/- ac dryland hay and 2,075+/- ac. well sodded productive native grassland. The ranch is fenced into 9 individual pastures, 3 separate hay meadows, and is all contiguous.
In addition to the main body of the ranch, the owners are offering the opportunity to purchase separately, a 40-acre parcel and an 11-acre parcel, both of which adjoin the corpus of the ranch. (call for pricing)    
Rarely do you find a well balanced and well blocked property of this size and scope this close to the conveniences of air travel, city services and tourism attractions, let alone one that's been held in the same family since the days homesteaders first came to this area! What a remarkable opportunity! Don't miss it.
To reach the ranch from Rapid City, take SD Hwy 44 east (toward Rapid City Regional Airport and Caputa), from Caputa, continue east 1 mile to Wisehart Rd. Turn north on Wisehart Rd., property is on your right.    
Locale
Caputa got its start when the Milwaukee Railroad was extended to that point in 1907. Caputa's population, today, is at 32. With a quaint small-town feel, it is now home to the Caputa Guest Ranch as well as Caputa Store and Thompson Butte Bar.
The Harrington Ranch is a short distance from the beautiful Black Hills and Badlands of South Dakota. The Black Hills is home to multiple natural beauties including Rushmore Cave, Custer State Park, Black Elk Peak, Sylvan Lake and many more. With an exciting mix of recreational and cultural experiences this area continues to be a popular destination of choice for tourists and retirees alike. As population increases in the region, this property will be more conveniently located than ever.  
Rapid City, a short 25-minute commute from the ranch, is the second largest city in SD. The 'City of Presidents' offers a generous mix of shopping, fine and casual dining, medical facilities and industry. Highlights of Rapid City include a thriving main street full of local shops and restaurants, historic hotels, Universities, Ellsworth Air Base and so much more. Regional flight services are available within a 9-minute drive at Rapid City Regional Airport with direct flights to over twenty major markets. 
Location
The Harrington Ranch
is
conveniently
located in
Pennington County, just east of Rapid City, SD along SD Hwy 44 near the small ranching community of
Caputa
. 
TOPOGRAPHY
The ranch is comprised mostly of undulating prairie with moderately sloping draws and ravines. Much of the property is upland and enjoys a wide framed view of the Black Hills. There are two seasonal creeks traversing the property that turn 'springy' in the lower elevations. 
IRRIGATION
The Harrington Ranch holds 100 shares of stock in the St Germain Irrigation Co., which
entitles the ranch to irrigation water for 86+/- acres. The annual assessment for the water varies but has historically been approximately $5.00/ac. The irrigation Co., operates by a board of directors comprised of local producers.
This is an exceptionally low-cost source of dependable irrigation water stemming from Rapid Creek.
The shares will be prorated between the main body (corpus) of the ranch and the Outlying Acreage tracts based on irrigated acreage. 
Water
Domestic water is provided by a private big bore well which also serves a pipeline and several well placed stock water tanks across the ranch. There are a number of reservoirs and two seasonal creeks on the property which also provide water for livestock and wildlife. Irrigation water is provided by the St Germaine Irrigation Co. Via the canal/ditch which crosses the property and is fed by Rapid Creek.  
Access
The ranch has remarkable access to various entry points of the property. SD Hwy 44 borders the property to the south, while Dawkins Rd. and Wisehart Rd., Pennington County gravel roads, provide improved access to parts of the interior from the west and south, 158th St and 157th St provide unimproved access to the north and eastern portions of the ranch. 
Taxes
2021 taxes for the 2290 acres was $15,558.40
Legal Description
Township 96 North, Range 68 West, 5th PM, Gregory County, South Dakota
Section 14: 30.0 Acres
W1/2SW1/4SW1/4; SE1/4SW1/4SW1/4
Section 22: 280.0 Acres
E1/2NE1/4; SE1/4; SE1/4SW1/4
Section 23: 360.0 Acres
W1/2NE1/4; NW1/4; NE1/4SW1/4; W1/2SW1/4
Section 27: 240.0 Acres
NE1/4; E1/2NW1/4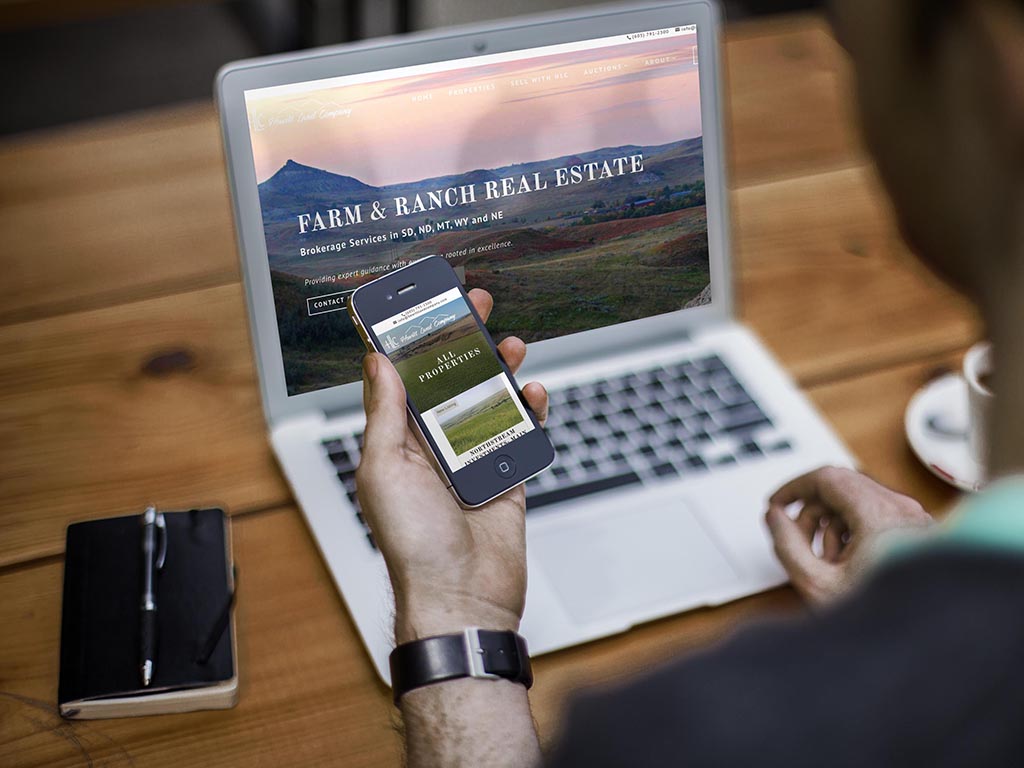 Ask a Question or Schedule a Visit
The information provided by Hewitt Land Company has been obtained from sources deemed to be reliable, but is not guaranteed or warranted by Hewitt Land Company or the sellers of these properties. It is the responsibility of the prospective buyer to independently confirm the accuracy and completeness of this information. Prospective buyers and advisors are encouraged to do their own due diligence in regard to tax, financial and legal matters, and to determine the suitability of a specific property to the buyer's needs. This offering is subject to errors, omissions, prior sale, price change, correction or withdrawal from the market without notice. All references are approximate. Any projections, opinions, assumptions, or estimates used are for example only and do not represent the current or future performance of the property. Sellers reserve the right to accept or reject any and all offers without liability to any buyer or cooperating broker. Fences may or may not be located along property borders.